Meet Terry Falk!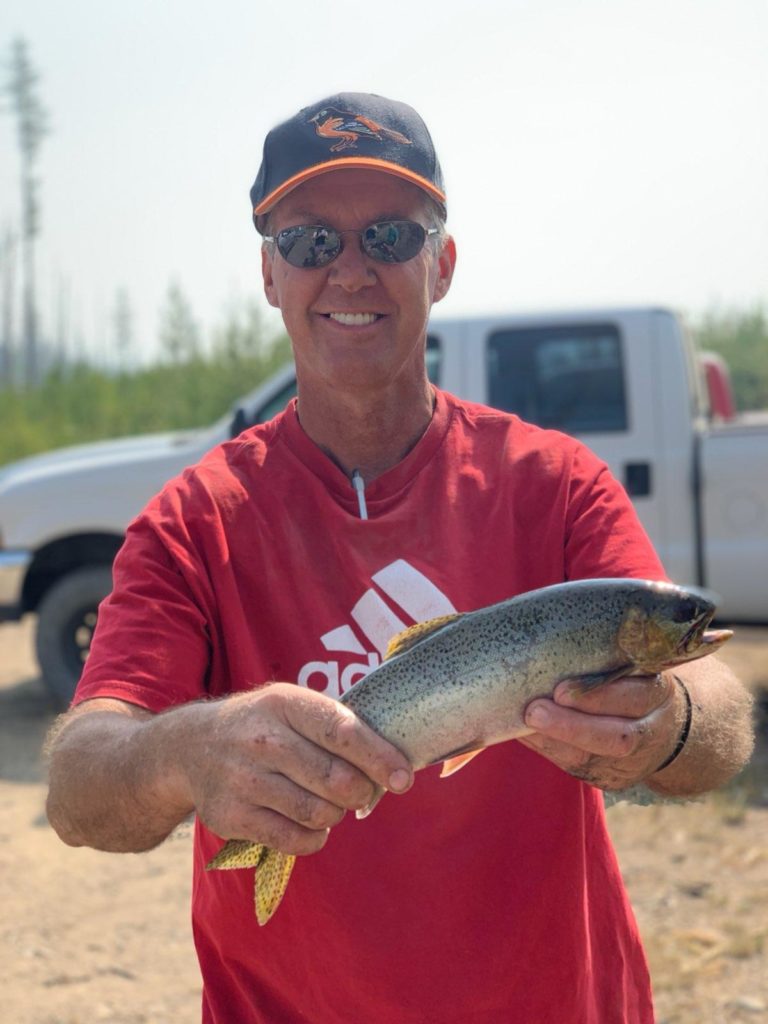 Terry Falk's Story:
Back during the summer of 2020, my son and I were involved in a local Match Play golf tournament at Buffalo Hill Golf Club that spanned the entire summer. There was a bracket of about 64 players (32 teams) all vying for the coveted 1st place trophy (and the pro shop credit that came with it). The tournament was a "one and done" tournament, so winning every match was critical.
In order to ensure we were prepared, my son and I played a few matches together prior to playing our first match. Sadly, we lost our very first match! It was a heartbreaking loss… we were beaten in a dramatic finish on the 18th hole… It was at that point that we learned of the Consolation Bracket. Some might shrug at the concept of "consolation," but my son and I like to compete and win. 
    Match by match, we moved through the consolation bracket, winning some matches with ease and winning others in tough battles. Let me tell you, 18 holes of golf takes a lot of time and requires significant focus, especially when competing with others – it can actually be mentally taxing as crazy as that may sound. 
    Finally, we reached the Consolation Championship. This particular match was a grind the whole way – we immediately lost the first 3 holes and ended up spending the next 15 holes digging out of the "hole" we had created for ourselves. But, we didn't give up. I specifically remember the moment when I looked at my son and said, "Let's go, we need to make our move!" It was on the back nine, and we had been playing sluggishly until then. I also specifically remember his response, which was, "you got it." 
    Something changed in him and me that kicked us into gear. We grinded out some tough holes to stay 3 down through hole 14, then my son won holes 15 and 16, we tied hole 17, and I won hole 18 to force a playoff. I then birdied the first playoff hole to win the match!! I will never forget the elation my son and I experienced together after winning that match. What an experience! 
    Mortgages are a lot like golf to me. When it comes to my clients, I like to prepare by learning as much information as possible, I like to compete (by getting you great pricing and great service), I like to win (by getting you to the closing table), and I like to celebrate when we successfully navigate the transaction from start to finish.
NMLS Licenses:
Black Diamond Mortgage Corporation #209137 
  Terry Falk, NMLS Consumer Access License #120326
More From This Category