Meet Adelina Hanson!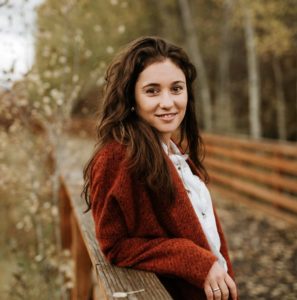 Adelina Hanson's Story:
I moved to the United States in 2015  and I spent the next 4 years looking for the right career path for me. Until 2019 when I joined the Black Diamond Mortgage Team and I discovered my true passion – Mortgages. Life is so different when you do what you love!
Adelina Hanson was born and raised in Bulgaria. She moved to Montana as a foreign exchange student, and fell in love with Flathead County! While studying, she met her husband, Jacy. They have been married for five years
Adelina decided to get in the mortgage industry because she is passionate about helping people get the funding for the homes they love. She enjoys assisting people with the biggest monetary investments of their lives! She recently got her license to be a Loan Officer, so she can help originate your mortgage loans now.
Adelina enjoys spending time with her husband and her family. You can also catch her cooking gourmet meals, and going on hikes.
NMLS Licenses:
Black Diamond Mortgage Corporation #209137  
Adelina Hanson, NMLS Consumer Access License #1941846
More From This Category